Print-on-Demand of commercial printing products
Get an innovative idea for your dropshipping business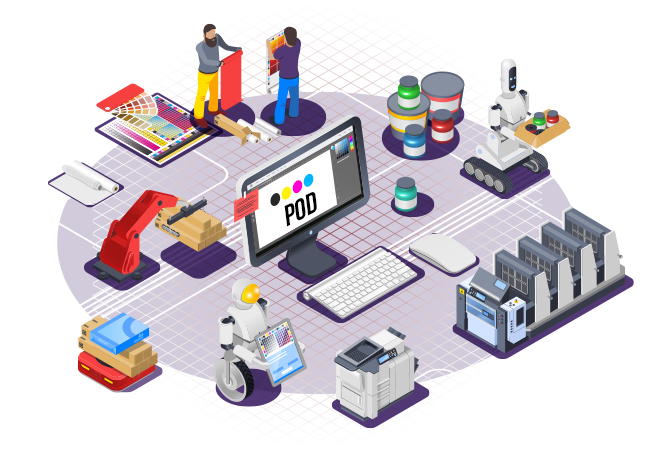 How Print-on-Demand of commecial printing works?
The term POD of commercial printing that applies to our plugin, describes a process based on printing on demand items (with your clients' artwork) in offset lithography technology. This technique used for printing on a flat surface, allows to create products such as brochures, calendars or notebooks, which are delivered directly from the printer to the buyer under your label and shipping details. 
POD of commercial printing is a business model where you as a reseller deal with returning customers and you build your own brand with a reliable product supplier – fair cooperation based on mutual interests!  
How is it different from Print-on-Demand you are familiar with?
Standard Print-on-Demand (POD) refers to the digital printing technology of custom designed items (with reseller's artwork), which are produced once an order is placed. The POD you know applies to the dropshipping model of printed products such as t-shirts, mugs or towels that are offered by most POD brands.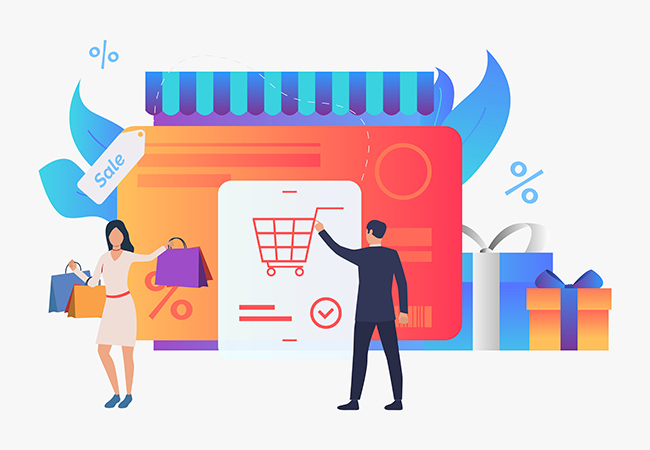 Print-on-Demand services for all kind of businesses
Why is it a great idea for those businesses?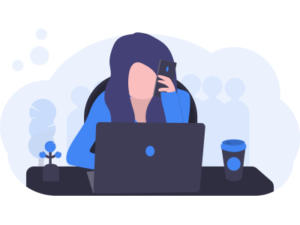 Advertising agencies and print brokers
You run a business connected to printing, which means that your clients already associate your company with printed products. Your sales process however, is based on traditional procedures. Try to modernize it! Direct your current clients to e-commerce and start selling new, automated way.  This way you can easily maintain your already existing customer relationships, as well as reach newcomers.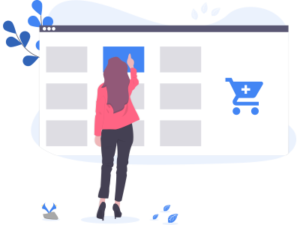 Marketing agencies and e-commerce business developers
You have already build brands and promoted them online. Try your hand at new kind of business and setup an online printer with no extra costs.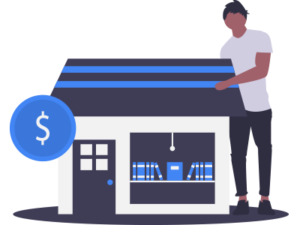 Local print shop
You run a local business and your customers already associate you with printing. Use these relationships! Start letting them order high volume printing and expand your offer with new items.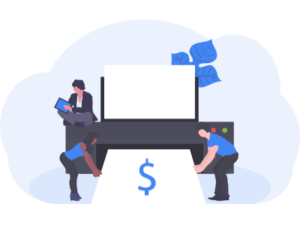 Large-format printing houses
You run a large-format print business and so you are able to stay in touch with a multitude of customers. Those who know you, value your services – try to use that! Create a complementary product portfolio for your trusted customer base and start offering items in offset / litho technology.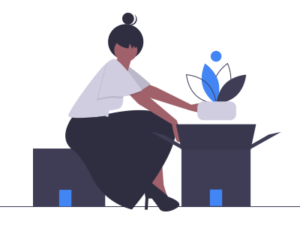 Companies supplier
You maintain contact with supply departments that often have to place print orders. By creating your online store on WooComerce you are reusing your customer base and provide them with unique set of products.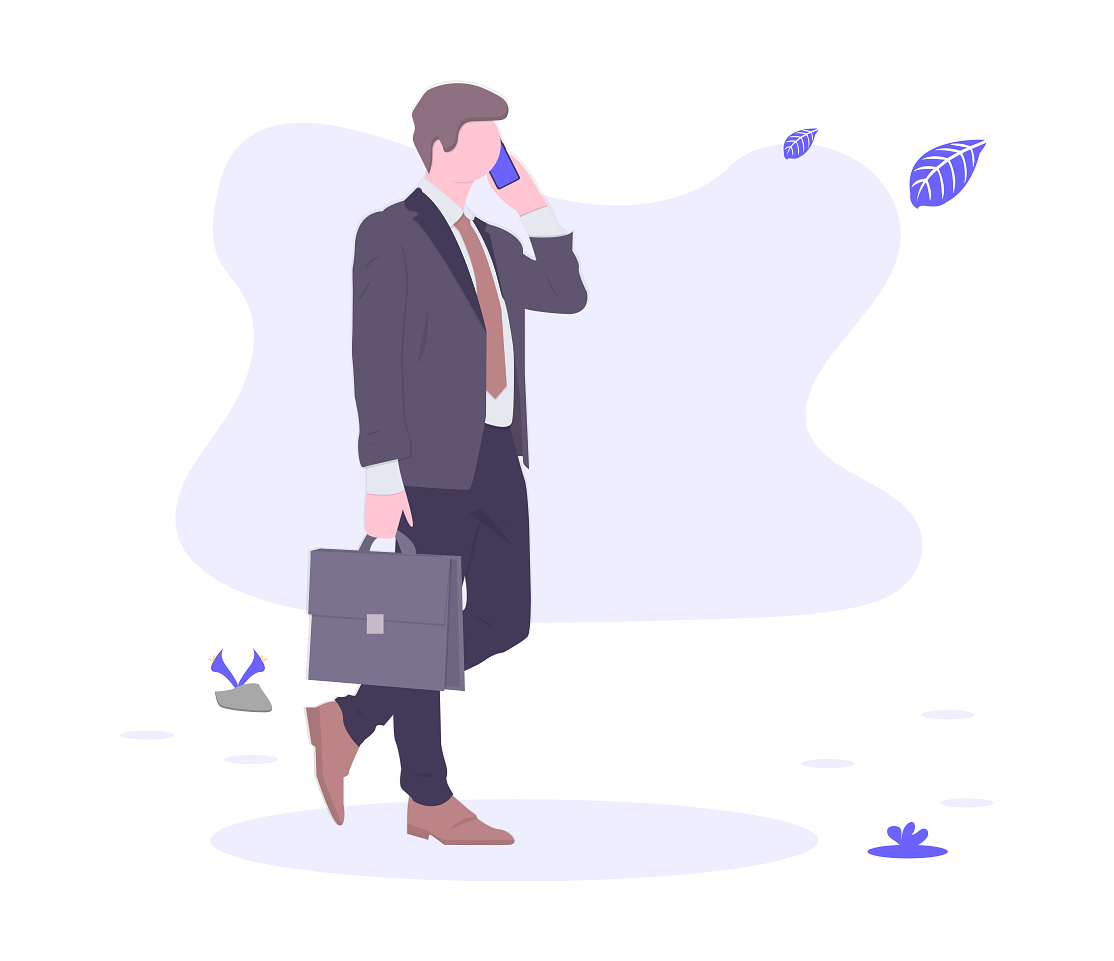 Corporate customers
Looking for a solution, which would enable you to print straight from your data base? We have na API for you, which will connect your company with a print house selling on 10 European markets.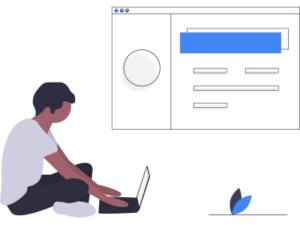 Owners of Woo Commerce shops
You already have high traffic in your online shop. Add a range of printed products and start earning even more!

Partnership with the leading european online printer
We cooperate with SaxoPrint – a leading online printer in Europe who offers more than 20 years of experience and modern printing technology.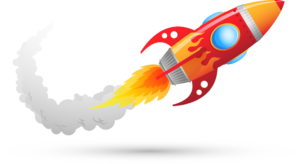 Extremely fast onboarding
The onboarding process is very fast and simple. First, download the plugin and test it in the demo version. Second, register in SaxoPrint and get your user ID. Then come back to out page and fill in the sign up form with your user ID and voila!  After we verify your company you can already begin to work without any extra payments or hidden costs.  

The only WooCommerce plugin for commercial printing!
 We offer a unique opportunity for businesses to enter a new, yet fast developing e-commerce field with high potential for international growth. 
Looking for inspiration?
A source of inspiration for your Print on Demand business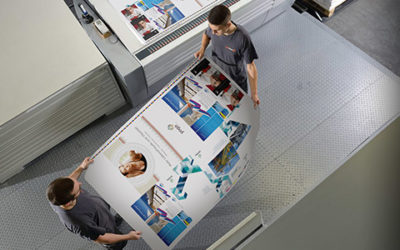 It's been over one year that we have been partnering with SaxoPrint - a leading online printer responsible for delivering the best quality printed products all around Europe. We are thrilled that our long time cooperation has exceeded beyond providing White Label...
Are you ready to start your Print on Demand business today?
Sign up for an early access to special offer for products you will sell