How to start with plugin?
Learn more on how to start selling with Key2Print plugin
5 steps to start selling with Key2Print plugin!
(PLUGIN AVAILABLE ONLY TO BUSINESSES OWNING A VAT NUMBER!)

Download the plugin and test it in demo version
If you want to try our plugin and see how it works, just download it, install on your WordPress dashboard and turn it on the demo mode. Here is an instruction on how to do it https://dropshipping.key2print.com/technical-documentation/.  Demo mode gives you the possibility to check out the features of the plugin and configure products. To turn it on, you will need to go to K2P API – and set a "Demo mode" checkbox activated. 

Register in SaxoPrint
If you've tested the plugin and want to start selling register as a reseller on the website of our printing partner https://www.saxoprint.de/meinkontogroup/registrierungde, so that you could obtain your user ID. 
Obtaining you User ID is a necessary step in setting up your account, as it helps us to connect you with our printing partner SaxoPrint. You can get it by registering on the website of the local SaxoPrint from your country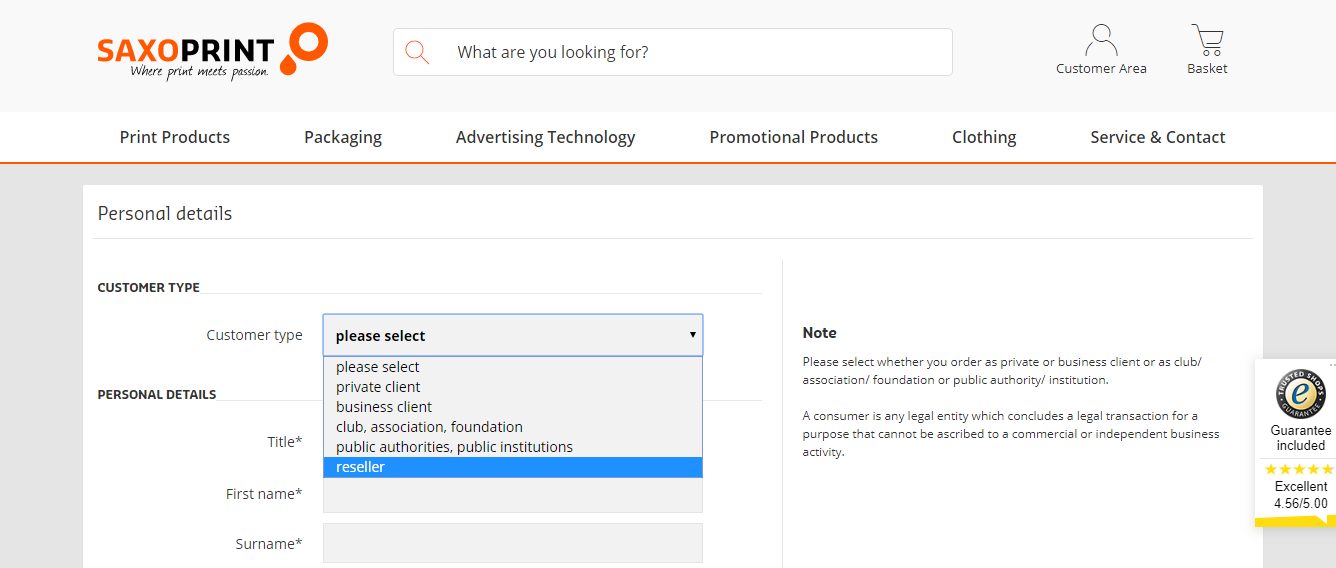 REMEMBER: PLUGIN IS AVAILABLE ONLY TO BUSINESSES OWNING A VAT NUMBER

Fill in the form with user ID
Send us a form with your user ID you've received after registering to SaxoPrint. You can fill in the form right here. This is an extended questionnaire that will help us to gather more information about your company and review them in terms of your creditworthiness. 

We verify your company
After receiving the form, we analyse your company. Upon positive verification, you will have the opportunity to order items on the invoice with a deferred date.

Get your API credentials and start selling!
If the verification process goes well, we give you the API credentials (API key and API secret), which will enable you to activate your account on a "Production mode". Now you can finally start selling! Good luck!

Download the plugin
And install it on your Wordpress dashboard

Configure the plugin
Set up a demo or production mode, depending on weather you already want to start selling or not.

Configure products and prices
Choose products you want to sell and set up your markup

Promote your shop and start selling
Start promoting your shop using all WooCommerce features!

Recieve orders and forward them to printers
Send recieved orders directly to production plant!

Order sent to the customer
Order comes to your client under your label and with your shipping details

Choose a product in a specific configuration
Choose from a huge variety of papers, sizes, finishing and many more!

Upload your artwork
Upload files with your design for specific product

Pay for the product
Use bank transfer or online payment gateway

Get your delivery
Pick up your package with ready order!
If you want to start selling with the use of your own platform check out our API integration offer